The Matrimony Awards (formerly Three Counties Wedding Awards) were founded in 2013 originally as the Herefordshire Wedding Awards. After two succesful years we then included wedding businesses from Gloucestershire & Worcestershire to form the Three Counties Wedding Awards.
This year we have re-launched as the Matrimony Awards and have included the county of Shropshire into our ranks.
We like to think that our awards are friendly and inclusive to those businesses who share the same work ethic and value the satisfaction of working alongside like minded businesses.
NOMINATIONS FOR OUR NEXT AWARDS ARE NOW OPEN!
If you are a Wedding Business from any of the 4 counties of Gloucestershire, Herefordshire, Shropshire and Worcestershire and would like to take part in the next awards, please fill in the entry form which is on our drop down tab.
We also have our two special awards:
The Dan Marshall Award for Creativity
Sweet Beginnings Special Touches Award
These awards are specific to special requirements so please make sure you have read the entry specifications.
Our Terms & Conditions can be found on the Important Information section of our website. Please make sure you have read them carefully before entering our awards.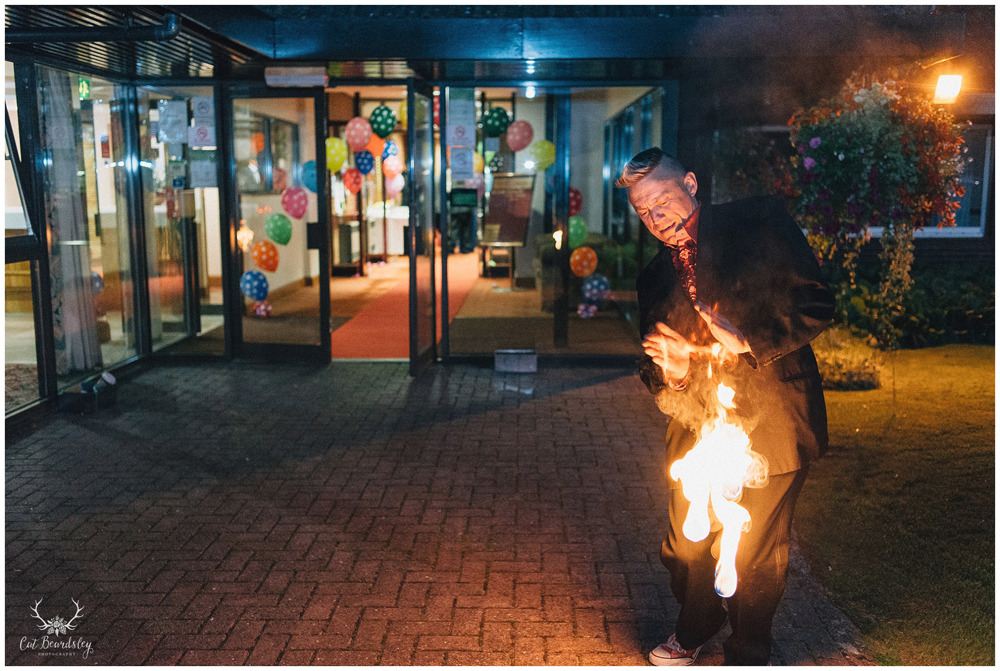 Whatever method you are nominated we ALWAYS email to check that you are happy to take part and WILL NOT place you on the voting form until we've had confirmation from you that you wish to join us.
Nominations are open until 1st December 2018
How it works
You need to submit your entry before your customers can post a review. To be eligible for the Matrimony Magazine Awards you must provide a service from your home or business premises in the areas listed above. You must supply the wedding industry in one of the categories. You may enter into more than one category if your business offers different services under different names, however they must have separate accounting and separate websites and run independently of one another. You may enter as either a new business OR under one of the trading business categories. Not as a trading business AND a new business. Trading businesses will collect votes from their clients, new businesses are solely judged by the judging panel. Entries may be taken from individual stores or outlets; therefore if your business has two shops and they both enter it is possible that both shops could compete against each other in the final. National Chains will not be permitted to enter. Please ensure you enter under the correct categories; in the case of photographers we will consult the SWPP with regards to the photography categories. Voting may only be carried out by actual consumers not businesses. The awards are 'people's choice' and votes are counted from only bona fide couples married in the UK within the specified dates will be permitted to place a review. Your customers will be asked to give you a quantitative mark out of 5 for the following:
Service
Quality
Value for Money
Commitment to Wedding
They will then be asked to leave a qualitative feedback comment.
The voting will take place between June 4th and June 25th 2018 and the clients' weddings must have taken place between 1st June 2017 to 31st May 2018. Finalists will be notified by email on Friday 29th June 2018.
Scores will then go forward to our judging panel (when they've been chosen for this year) who willl make their decision in October 2019.
Please make sure you have READ the terms & conditions carefully.
Accessories
Bar Hire
Bridal Retailer
Cake Designer
Catering
DJ
Entertainment (non music)
Entertainment
Favours/Candy Buffet
Florist
Hairstylist
Jewelllery Designer
Make-up Artist
Marquee Hire
Menswear
Millinery
Newcomer
Photobooth
Photographer
Stationery
Transport
Transport (Horse-Drawn)
Venue
Venue Decor
Videographer
Wedding Planner