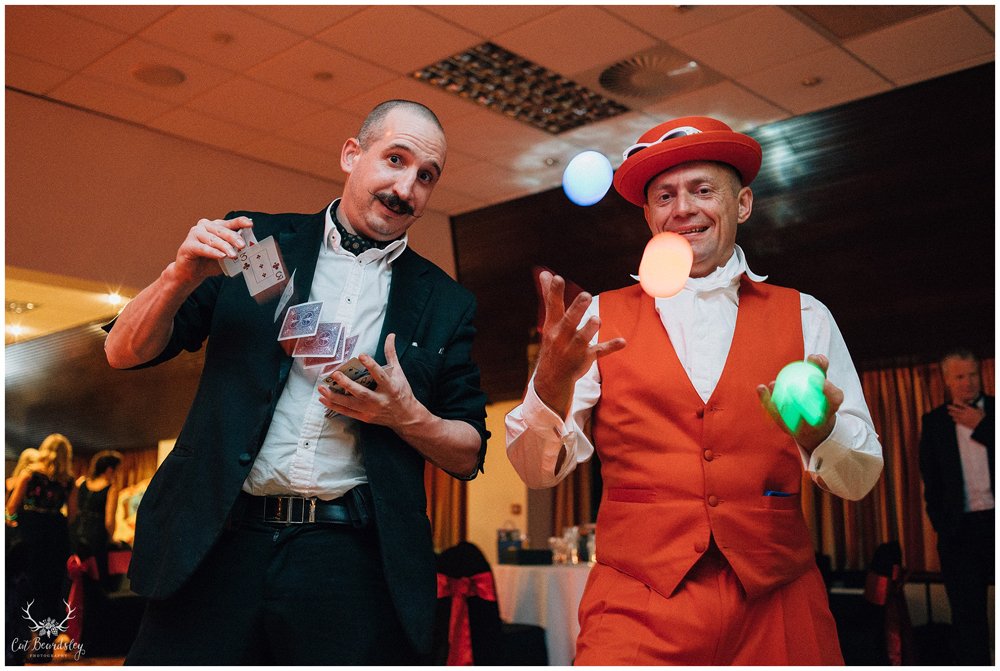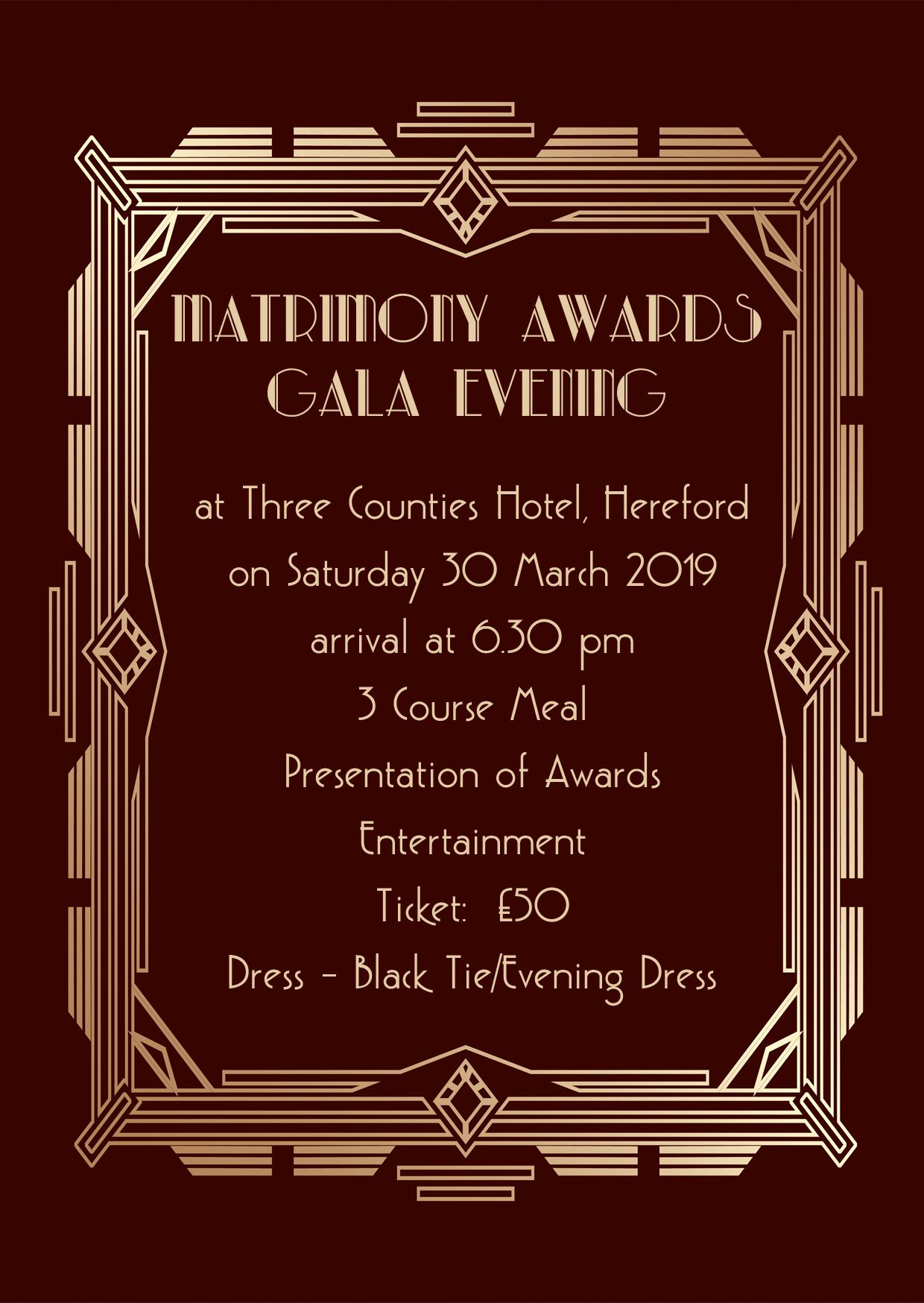 2019 sees the Awards (in their various incarnations) celebrate their 5th Birthday. From our humble beginnings as just the Herefordshire Wedding Awards to where we are now as the Matrimony Awards, we are so proud to be sharing this journey with you all!
This year we are proud to be back at the home of the Awards - the Three Counties Hotel, Hereford. The venue was where we started 5 years ago. We look forward to welcoming our very special guest for this year 'Red Mick' who will be providing the entertainment for you all.
Price per ticket is £50
As many of you may remember earlier this year, we asked you all to choose what our menu for the 3 course meal should be. The set menu is:
STARTER: Hog Roast & Apple Pate served with melba toast and served apple & cider brandy chutney (Vegetarian option would be soup)
MAIN: Rump of lamb with a red wine & mint gravy

VEGETARIAN MAIN: Clotted cream pastry crown topped with Wensleydale cheese, leeks & cranberries
DESSERT: Choices from dessert table
Allergies and special dietary requirements: If any member of your party has an allergy or special dietary requirements, please let us know on the form below so that we can inform the venue.
Three Counties Hotel, Hereford
For those of you who are travelling from longer distances, we have arranged with the Three Counties Hotel to have rooms available for use:
Double room based on 2 people staying with breakfast - £84.00
Single room with breakfast - £54.00
To book your rooms please contact reception at Three Counties Hotel, Belmont Road, Hereford, Herefordshire HR2 7BP Telephone: 01432 299955