Mason Blue Designs - Herefordshire
We offer a beautiful collection of bridal accessories including hair accessories, jewellery and artificial bridal bouquets.
Some hair accessories are lovingly created inhouse, other pieces are carefully chosen by our buyer to make the perfect addition to our collections.
We offer a bespoke artificial bridal bouquet range which are created specifically for each bride to ensure that the bride has a truly unique bouquet which can be kept for many years as a keepsake from their special day.
Address: Greyfriars Avenue, HR4 0BE Hereford, Herefordshire
Telephone: 07932 679166
Email: [email protected]
This couture collection diamanté & feather clip can be found on display at MBD showroom or aternatively just email them for more details.
How stunning is this delicate lavender vintage inspired marabou feather stole?
Available to order from MBD at just £99 including presentation box.
Measures 100cm by 20cm, with a hook and eye fastening.
This Venus Couture Collection piece is the perfect addition to that bridal updo with the prefect balance of diamanté's and pearls.
Now in stock and can be viewed at our studio.


Press the button for Mason Blue Designs Website
Bespoke Veils, Capes and Bridal Accessories
Adorn by Ashley is a bespoke embroidery and embellishment service offering hand embroidered veils and capes.
As well as designs from the collection where you can tailor the length and colour combinations, we offer a completely bespoke service working one-to-one with you allowing the perfect adornment to be created for your wedding or special occasion.
Press the button for Adorn by Ashley's Website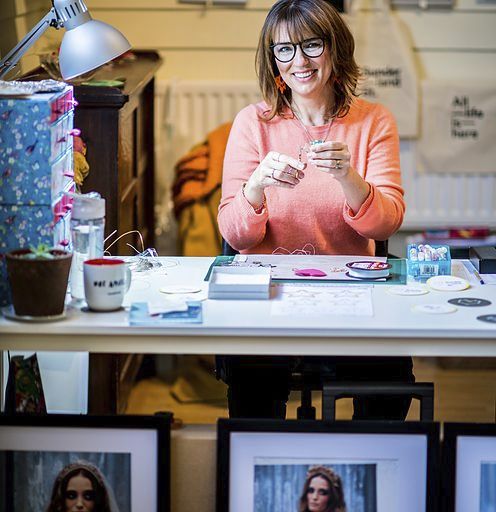 Hello! I'm Heidi, a multi-award winning designer of bridal and special occasion accessories. I'm guessing you found me whilst searching for awesome accessories to complete your wedding day or special occasion look. Well done! You're in the best possible place!​
All of my Glorious accessories are handcrafted by me in my Cheshire studio, using traditional techniques, the finest materials and my seven years worth of design expertise.
Like you, I love a music festival, dancing under the stars, and being the first up on the dance floor to throw some shapes - and I really don't care who's watching!!! ​
Feel free to browse my online shop, stocked with unique pieces to accessorise your wedding day hair, your 'day out with the girls' look, a swishy dinner do outfit, or any occasion that requires you to look utterly Glorious!​
Press the button for Glorious by Heidi's Website