Our friends at Anny Lin allowed us to use this beautiful gown 'Ophelia' from the Infinity Collection for our Spring/Summer 2019 Issue. With its stunning pearl studded cape the silhouette of this dress gives a glamorous look.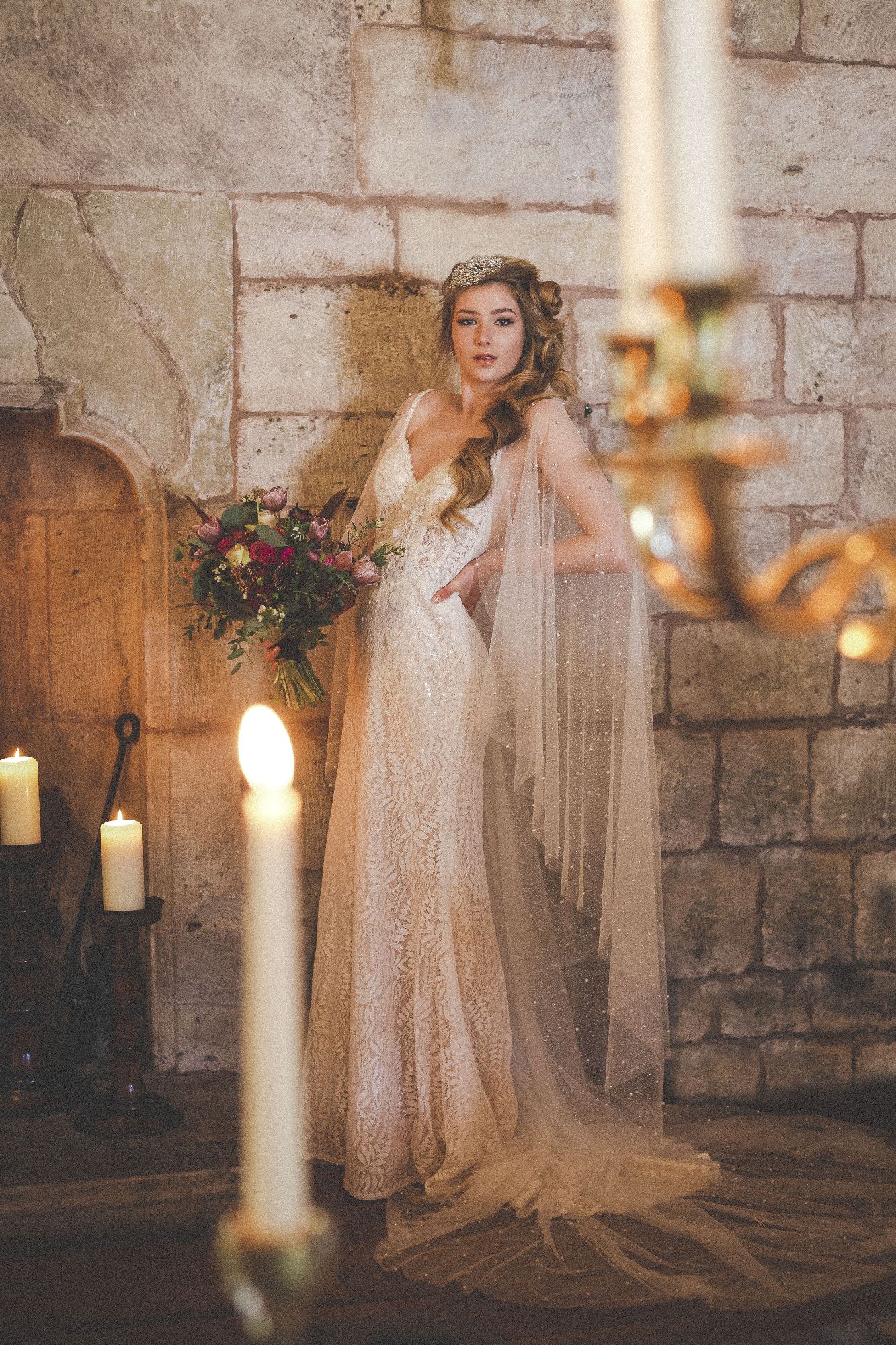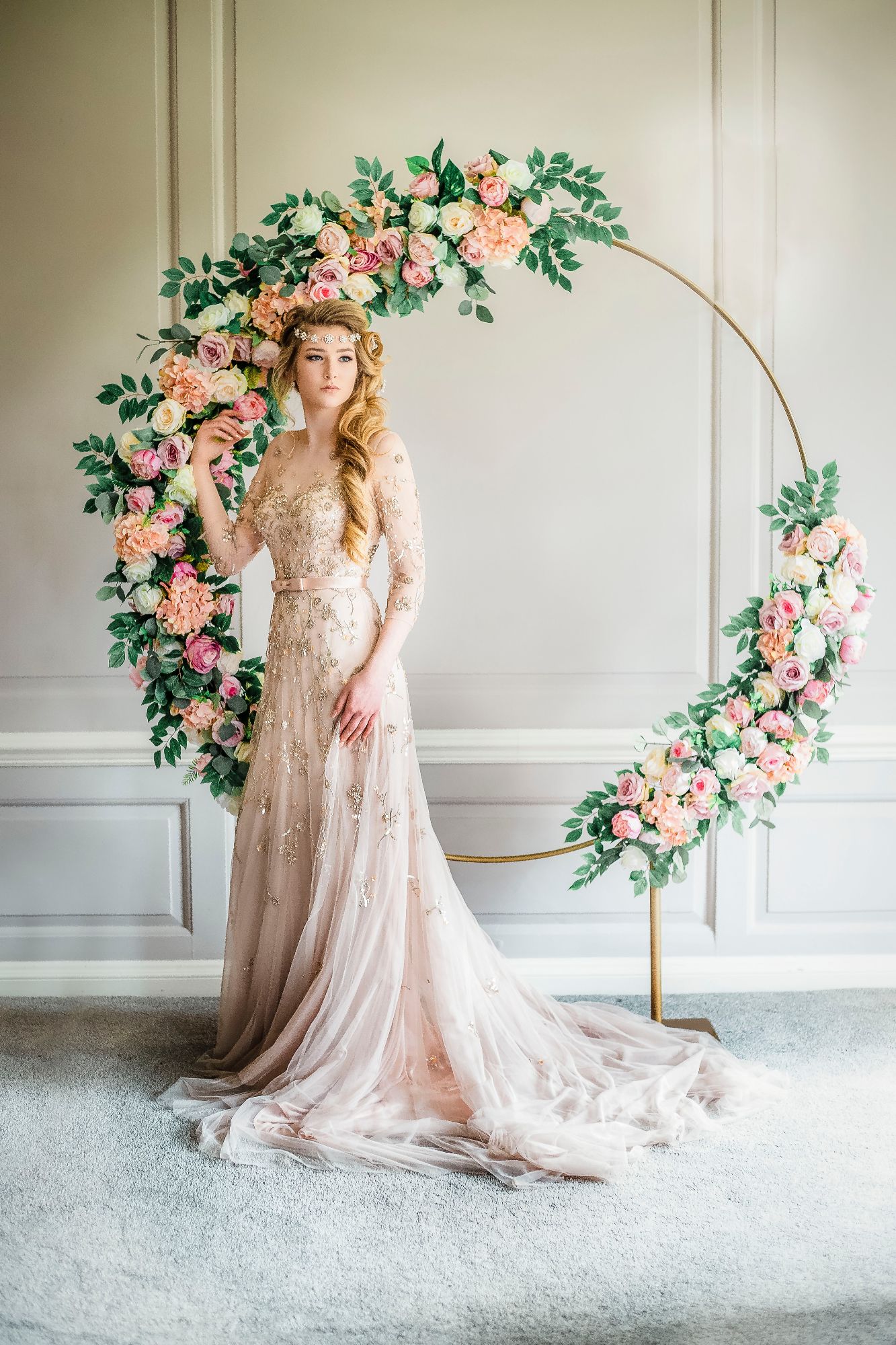 'Yvonne' from French Collection by Wendy Makin Designs. This beautifully embroidered blush coloured dress is perfect for a summer wedding.
Cathedral Belles of Worcester
As Worcester's award winning Bridal & leading Prom boutique we can offer an exciting wide range of gowns from British designers, brought to you by our expert team at our Worcester city centre store.
Our aim is to provide every customer and their guests with a memorable and pleasurable experience. In support of this, we offer a broad range of designs, palette colours & gown sizes and through frequent stock replenishment we align to the latest trends.
Wendy Makin is recognised as one of Australia's best bridal wear designers. After more than 30 years designing for brides, her gowns have become known for their quality of design, fit and manufacture.
Using only the best quality fabrics and laces from all over the world this multi award winning designer produces a unique collection of gowns for today's bride.
Receiving critical acclaim from bridal press and retailers alike, We are proud to introduce Anny Lin Bridal.
Anny is the second generation of designer in her family and has had a growing following for the past few years.
Inspired by the tradition,the Anny Lin collection weaves together modern and classic designs